How can I access Market Insights in Pricefinder?
---
You can access Market Insights via the Property Report page of any property.
Once you have searched an address for a property report just below the main image you will now see the Market Insights snapshot.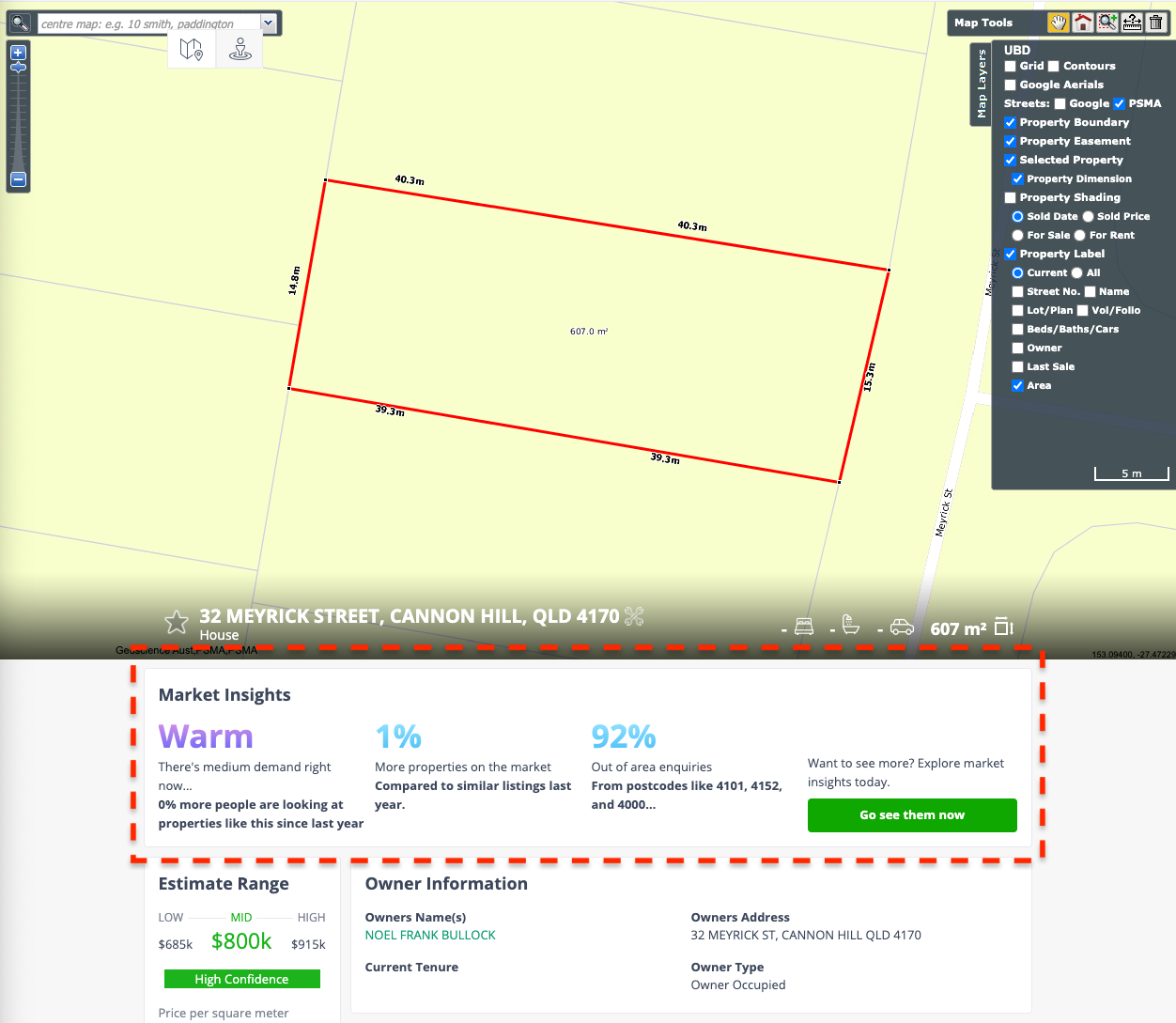 Within this section we'll show you a quick summary of insights with further insights available. If you want to see more insights click Go See them now and you'll be redirected to Domain Agent Portal where you will be able to use all the Market Insights functions.