How can I set up branded reports?
---
You can set up branded reports by selecting Manage My Profile from your Account Info.
Pricefinder allows you to set your agency logo & custom branding colours for all PDF reports generated when using a Pricefinder Custom Cover page.
Cover Page Options & Examples
There are four options for the Custom Cover Pages that have slight variations. Below are examples of how each cover page looks when generated using the below sample colour palette: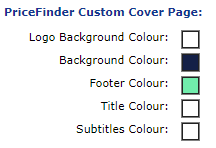 Pricefinder - Custom Pricefinder - Custom (Print Friendly)
Uses the colours as set in the colour Preserves ink by setting a predominately palette white background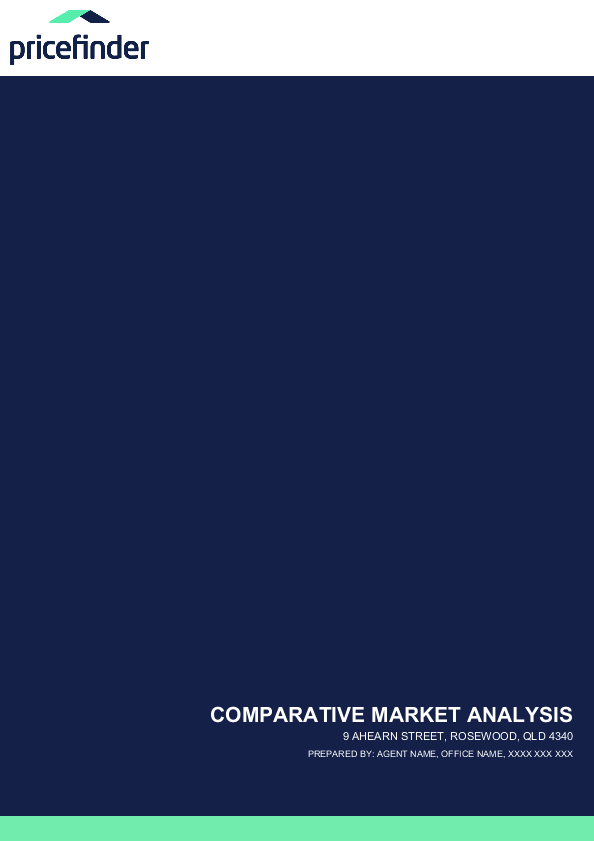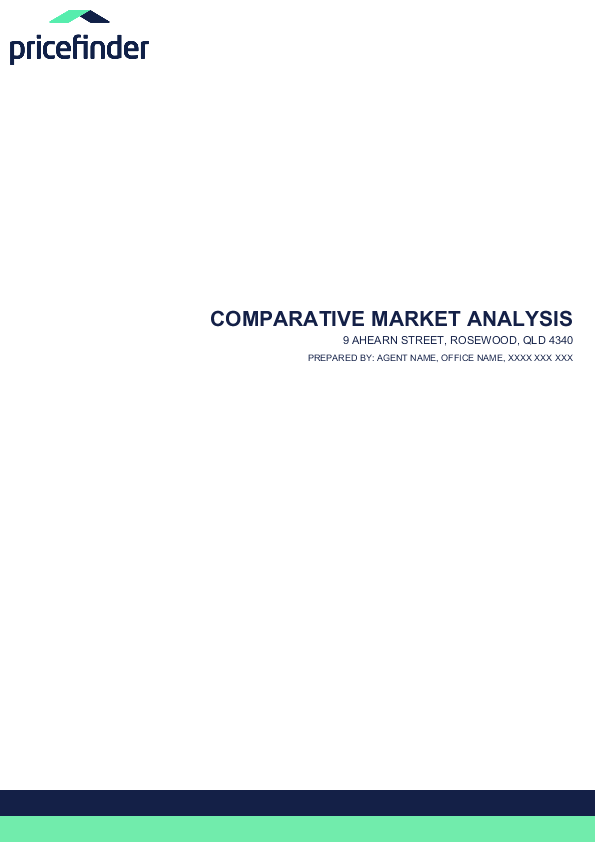 Pricefinder - Custom (Office Photo) Pricefinder - Custom (Property Photo)
Uses the Office Photo image as the Uses the main image for the property as the background background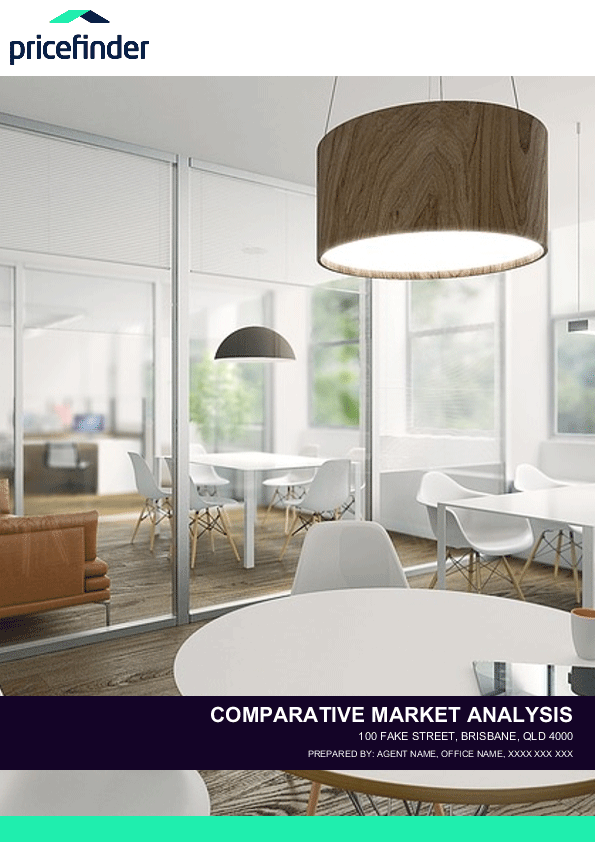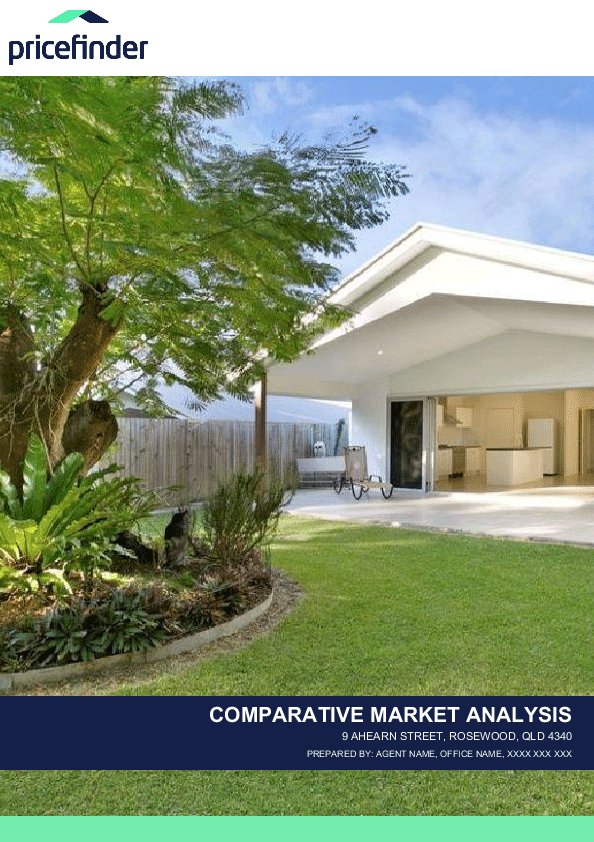 Set your branding
Once you have decided which cover page you would like to use it's time to set your agencies branding using the steps below.
1. Load your logo
---
If you have already loaded your logo, skip to Set your branding colours
Hover on your name in the top right corner and select Manage My Profile
Select the Upload Logo tab
Select Choose file and select the logo you wish to upload
Select Upload Logo
Tips: The file size must be less than 3MB and a JPG, PNG or GIF file type. The system will automatically resize and crop the logo so we recommend ensuring you upload a high definition logo.
2. Set your cover page & colours
---
Hover on your name in the top right corner and select Manage My Profile
Select Edit Account
Scroll down to Default Settings and under Default Cover Page select the Pricefinder - Custom option you wish to use
Under Pricefinder Custom Cover Page select each square and enter the HEX Code you wish to use
Select Save Account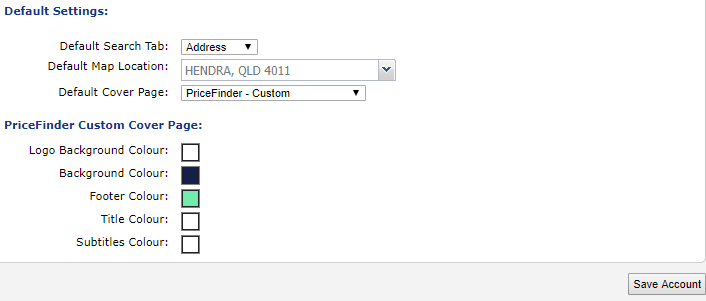 Once set to a Pricefinder - Custom cover page option all PDF reports generated will use the custom colours set.
Note: Cover Pages can also be set at an Agent level in the Edit User section. Agents who set their own Default Cover Page will see their selected option, rather than Cover Page set for the account.