Why can't I use the back button on Pricefinder?
Pricefinder isn't compatible with your browsers back button and instead has a feature called breadcrumbs that takes you back to your previous search results or page. This allows you to easily navigate your way through Pricefinder.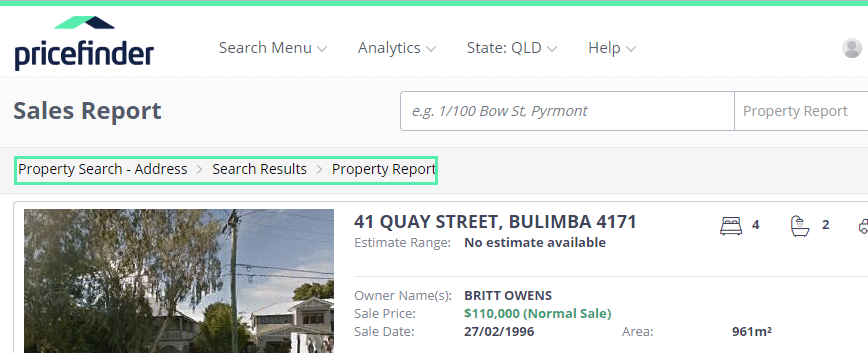 Breadcrumbs show in the top left corner of the page and ensure a smooth experience with the website. The options vary depending on the page you are currently on.
Property Search - Address: Begins a new search. Does not retain any previous information. This will show the most recent search type used i.e Sales Search, Listing Search etc.
Search Results: Will return you to the results for your most recent search
Property Report: Will return you to the most recent Property Report