Report a recent sale to Pricefinder
We understand that sometimes you want to report a recently sold property so it appears in your other searches. You can manually report the sale to Pricefinder as an Agent's Advice sale.
---
Add your Agents Advice
Open the Property Report for the Address you want to add the sale
Scroll down to Sales History
Select Add Recent Sale
Select if your office sold the property, or another office sold the property.
Enter the Sales Details including Sale Price and Contract Date
Select Save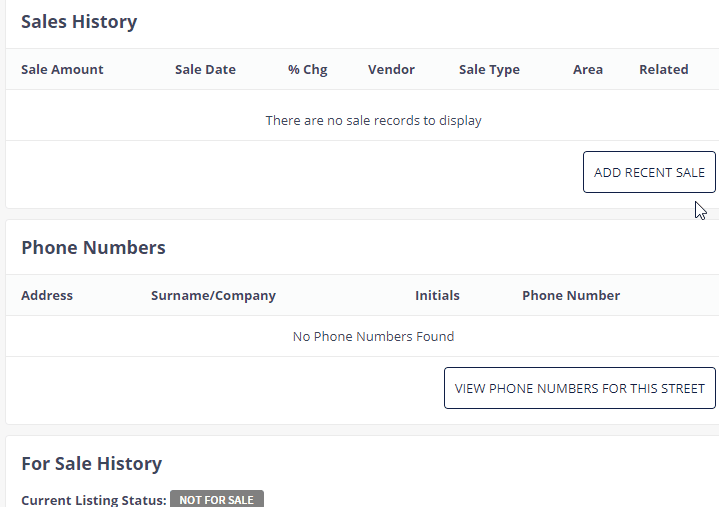 Note: The sale will publish immediately to the website, and will be visible to all users of Pricefinder.