How can I generate a Region Comparison?
---
You can compare regions from the Search Menu by selecting Statistics then Region Comparison.
The Region Comparison allows you to compare suburbs, postcodes or LGA's side by side to detail median growth, price ranges and peak selling period.
Start your search
Select Statistics from the Search Menu
Select Region Comparison
In the Region field enter up to five Suburbs, Postcode or LGA's to compare
Select a Property Type
Define the Date & Data Requirements:

Price Segments: Adjusts the Sale Price Axis for the median sale price. Increase this in areas with higher median prices.
Date Range: The date range you want to compare the Sales & Growth Chart
Aggregation Period: Determines the aggregation
Month Ending: The month and year the sales data will use up until


Select Search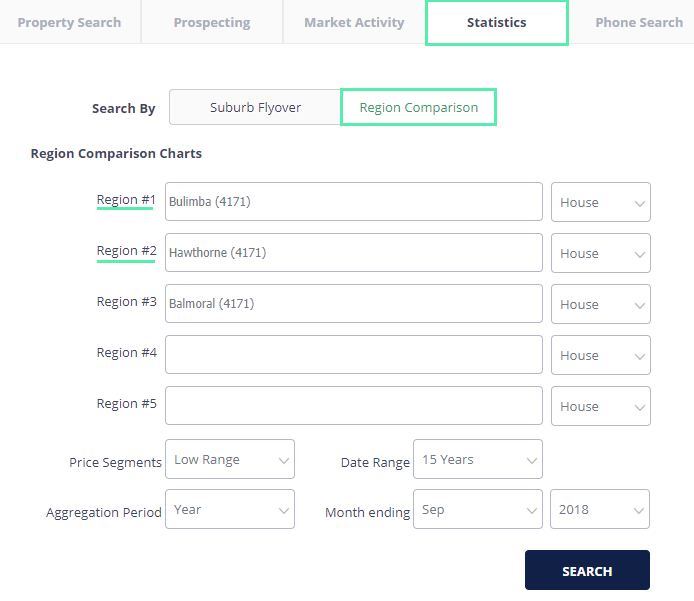 View the Region Comparison
A summary of the region comparison will appear.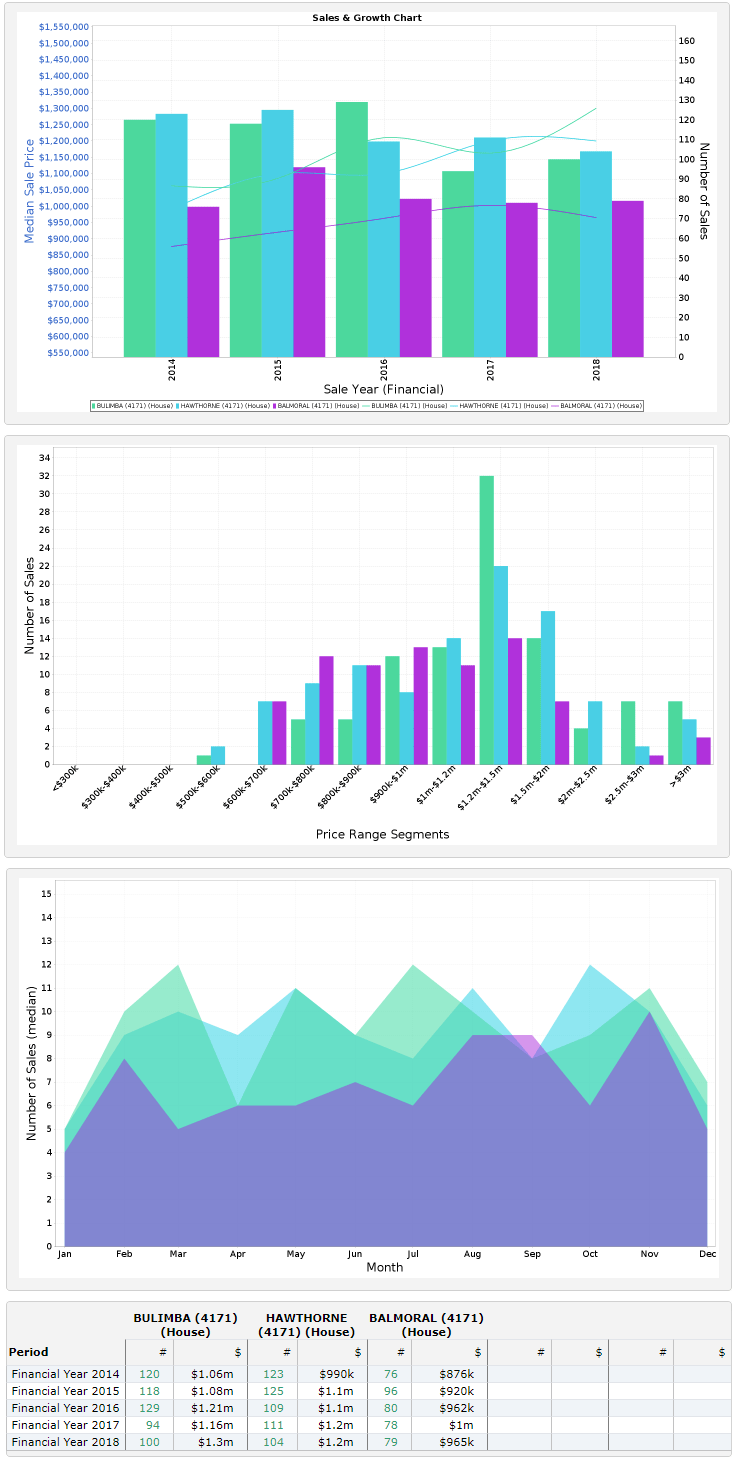 Print your Search
In the top right corner of the page the Print Page & Export Options button will allow you to print the report as a PDF or export the data to Excel.
More Information
---
See below for more information about how adjusting the Date & Data Requirements affect the search results
Aggregation Period
The Aggregation allows you to specify the time frame used to compare the Sales & Growth Charts. Below is an example of Yearly vs. Half-Yearly Aggregation across a 5 year date range.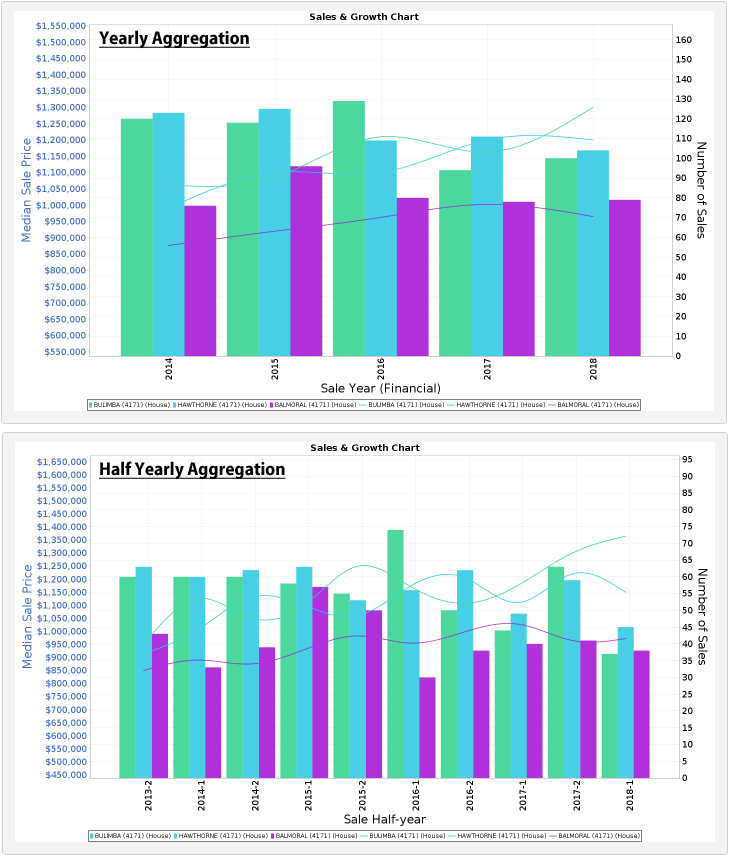 Price Segments
The Price Segments can be selected as Low, Medium or High Range. Higher segments better reflect regions that have higher median sale prices. Below is an example of a search categorised by Low vs Medium Price Segmentation.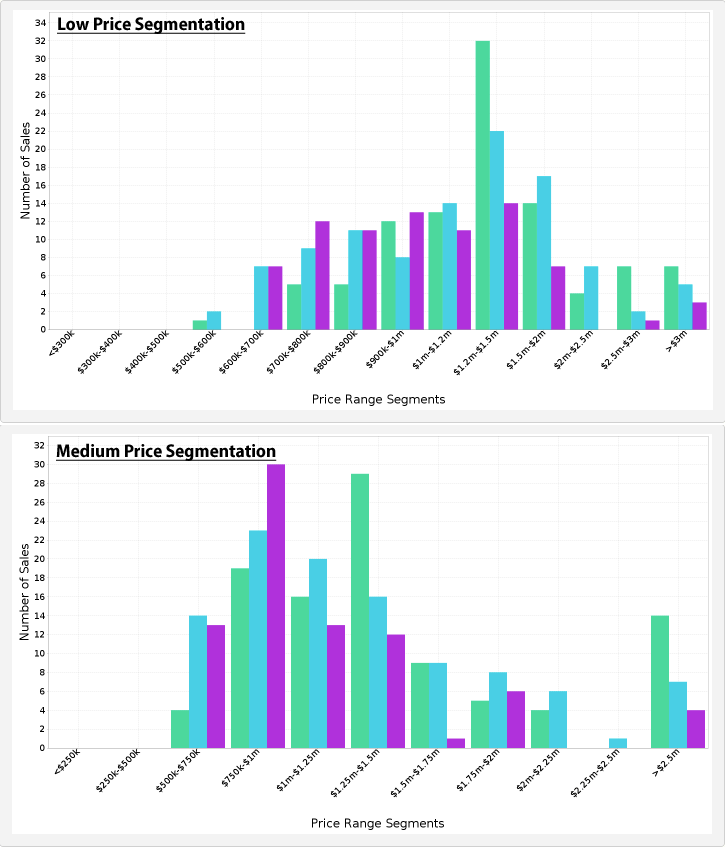 .